On Acquisition of Stuff
In Minimalist Parenting, Asha and I talk about the concept of want/need/love when it comes to material things. This quote (shared on TODAY/NBC last week) pretty much sums up how I feel about acquisition of stuff.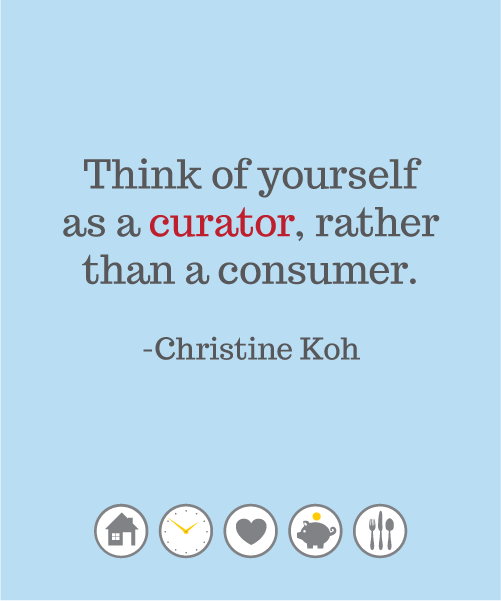 We cover this and so much more in Minimalist Parenting. Pre-order the book now via Amazon, Barnes & Noble, and Powell's! And sign up for our mailing list! We have a cool announcement coming soon!