On Fitting Things Into Your Schedule
Your time is important! And we're all about prioritizing the most important and fun things and letting go of the rest: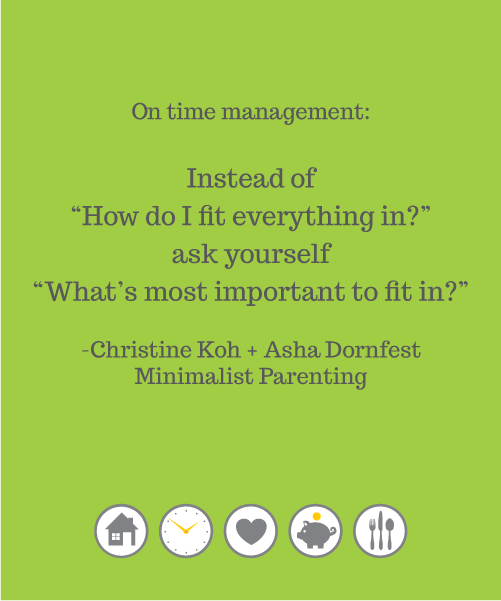 We cover time management and so much more in Minimalist Parenting. Pre-order the book now via Amazon, Barnes & Noble, and Powell's! And sign up for our mailing list for cool, non-spammy news and announcements!