Big press week for Minimalist Parenting!
This week has been "a stampede of unicorns." In other words, we're overwhelmed, in the best possible way, by the response to Minimalist Parenting as the book makes its way into peoples' hands.
Here's a roundup of recent press surrounding the book: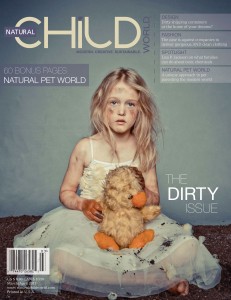 Our article "Six Dirty (But Totally Awesome) Secrets to Happier Parenting" is featured in the March/April issue of Natural Child World.
We were the lucky subjects of a Happiness interview at Gretchen Rubin's The Happiness Project.
Asha talked about Minimalist Parenting on Portland's morning talk show, AM Northwest.
"I can't say enough good things about Minimalist Parenting, it's such a fascinating and helpful book for parents." Part of Audrey McClelland's wonderful review at Mom Generations.
Minimalist Parenting and MinCamp inspired Jessica Ashley to donate 27 bins of baby stuff! She writes about it at Babble.
Susan Moody gave us a fantastic review in the Destin Log.
Thank you to all of these friends, publications, and outlets for helping us spread the word.