Speaking at the Mom 2.0 Summit + Cozi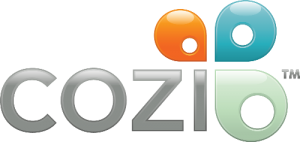 Christine and I are on our way to the Mom 2.0 Summit in Laguna Niguel, CA. We're speaking at the conference, and our talk touches on our roles as both co-authors of Minimalist Parenting and professional bloggers at Boston Mamas and Parent Hacks.
Our talk is called "Minimalize" Your Workflow: Practical Steps for Enjoying Your Blogging More By Doing Less, and we'll be sharing some mindset adjustments and practical steps for streamlining and focusing online work.
We'd like to thank Cozi for supporting our presence at Mom 2.0 (which includes a book signing on Friday morning).
A good shared calendar and to-do list is at the core of Minimalist Parenting, and Cozi Family Organizer is one of the best options out there. I've been a Cozi fan for years.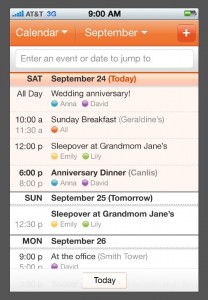 Cozi lets your family easily share:
A calendar (simplifying family logistics)
A to-do list (you can create individual and shared lists)
A shopping list (hugely helpful if you share shopping duties)
A journal (for jotting down quick notes and adding pictures)
Everything syncs across devices, computers, and even other calendaring systems. I especially like that you can include your older kids without having to sign them up for a Google account (not something all families want to do right away).
Sign up and give Cozi a try. If you sign up today you'll be entered for a chance to win a Dropcam HD camera!
Thank you, Cozi, for your support, and for providing such a useful tool for families looking to simplify the logistical details.