#HelpWomenAtRisk
Between October 1-31, 2013, we're donating 100% of royalties on copies sold through this special fundraising link to Women At Risk, an Ethiopian organization that helps women lift themselves out of prostitution.
Even better, our publisher, Bibliomotion, is matching our donation on the first 100 copies sold through this fundraiser.
Join us. Buy your copy now!
Buy now to #HelpWomenAtRisk
WHY ETHIOPIA & WOMEN AT RISK?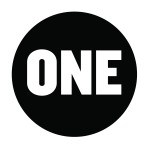 In October 2012, we traveled to Ethiopia with the ONE Campaign as members of the ONE Moms delegation. We had just finished writing Minimalist Parenting, in which we offer our prescription for the problem of wrestling with abundance in modern parenting. During this trip, the irony of witnessing Ethiopian families wrestling with scarcity did not escape us. We've been committed to spreading awareness about Ethiopian initiatives ever since.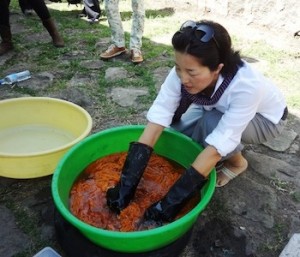 Women At Risk helps Ethiopian women lift themselves out of prostitution by providing them with practical support, job training, and viable employment. Mocha Club is a US-based non-profit partner of Women At Risk; the amazing fashionABLE accessories company (which we had the honor of visiting while in Ethiopia) is the result of a collaboration between Mocha Club and Women At Risk. Mocha Club will process our donation to Women At Risk.
BUY THE BOOK + SPREAD THE WORD
We want this fundraiser to make a big difference. Let's all do our part to #HelpWomenAtRisk!
BUY A COPY OF MINIMALIST PARENTING. For yourself, as a gift for a new parent, or for your parenting group or book club.
Buy now to #HelpWomenAtRisk
SPREAD THE WORD. Blog, tweet, post on Facebook, shout from the rooftops (use the hashtag #HelpWomenAtRisk)!
Be sure to share this ordering link: http://bit.ly/helpwomenatrisk so we can keep track of sales. Only sales through this tracking link will count towards the fundraiser. 
IF YOU BLOG, LET US KNOW SO WE CAN PROMOTE YOU! Tweet us at @minparenting (and/or share via the Minimalist Parenting Facebook page) so we can share your awesomeness!
BONUS FOR BLOGGERS. Thanks to our amazing ONE Moms friends, we have 50 copies of Minimalist Parenting to share with those who blog about this fundraiser (you're welcome to keep the book or give it away). Once you blog, let us know by sharing your link + shipping information using this form. We'll send books to the first 50 bloggers who fill out the form.
+ + + + +
In November, we'll share the total amount raised through our fundraiser and send the donation to Mocha Club — 100% of which will benefit Women At Risk. Let's do this thing, friends. Thank you for joining us!
— Christine Koh and Asha Dornfest, co-authors of Minimalist Parenting
Buy now to #HelpWomenAtRisk