Helpful tools
Helpful books, apps, and services
Throughout Minimalist Parenting we mention a number of resources and helpful tools. We hope this list helps you continue on your minimalizing journey!
Disclosure: Some of the links below are affiliate links (mostly through Amazon). If you decide to purchase an item by clicking a link to an Amazon product, we receive a small commission (at no additional cost to you). These are all resources we've either used ourselves or feel confident in recommending, and we hope you find it helpful.
Jump to:
PARENTING
CHILDREN'S BEHAVIOR AND DEVELOPMENT
TIME MANAGEMENT AND PRODUCTIVITY
CALENDARS AND PLANNERS
ORGANIZATION AND DECLUTTERING
RENTALS/OUTSOURCING
MONEY
PLAY
EDUCATION AND SCHOOL
FOOD
CELEBRATIONS AND SPECIAL OCCASIONS
TRAVEL
LIFESTYLE AND SELF-CARE

Parenting
Faber, Adele, and Elaine Mazlish. How To Talk So Kids Will Listen & Listen So Kids Will Talk. (Fantastic model for respectful communication with kids)
Hoefle, Vicki. Duct Tape Parenting: A Less Is More Approach to Raising Respectful, Responsible, and Resilient Kids. (Practical advice to let kids learn from life)
Kohn, Alfie. Unconditional Parenting: Moving from Rewards and Punishments to Love and Reason. (Recommended by Christine's husband, Jon)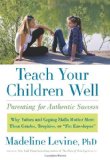 Levine, Madeline. The Price of Privilege: How Parental Pressure and Material Advantage Are Creating a Generation of Disconnected and Unhappy Kids. (Commentary on the "more is more" parenting climate)
Levine, Madeline. Teach Your Children Well: Parenting for Authentic Success. (Authentic, values-based parenting)
Mogel, Wendy. The Blessing of a Skinned Knee: Using Jewish Teachings to Raise Self-Reliant Children. (Great read no matter what your religious background)
Mogel, Wendy. The Blessing of a B Minus: Using Jewish Teachings to Raise Resilient Teenagers. (Resilient teens are more likely to grow into self-confident adults)
Payne, Kim John, and Lisa Ross. Simplicity Parenting: Using the Extraordinary Power of Less to Raise Calmer, Happier, More Secure Kids. (The title says it all.)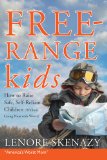 Skenazy, Lenore. Free-Range Kids: How to Raise Safe, Self-Reliant Children (Without Going Nuts with Worry). (Landmark book addressing the overparenting phenomenon)
AlphaMom (Smart talk on parenting)
Ask Moxie (Thoughtful, insightful parenting discussion)
Babble (Smart writing about modern parenting)
Love That Max ("A blog about kids with special needs who kick butt")
Manic Mommies (Website and weekly podcast for working parents)
PBS Parents (Trusted source of conversation)
Simple Mom (Fantastic perspective on simple family living)
The Happiest Home (Helping modern moms create happier lives, one day at a time)
The Motherhood (Community on a range of topics related to parenting)
Geek Dad (Enthusiastic, geeky dads share their passions)

Children's Behavior and Development
Carter, Christine. Raising Happiness: 10 Simple Steps for More Joyful Kids and Happier Parents. (Science and storytelling about raising happy kids)
Coloroso, Barbara, The Bully, the Bullied, and the Bystander: From Preschool to High School–How Parents and Teachers Can Help Break the Cycle. (Our community recommends this book.)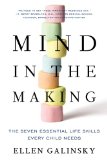 Galinsky, Ellen. Mind In the Making: The Seven Essential Life Skills Every Child Needs. (A must read.)
Greene, Ross W. The Explosive Child: A New Approach for Understanding and Parenting Easily Frustrated, Chronically Inflexible Children. (Excellent, practical reframing of the "difficult child" label)
Hallowell, Edward M. The Childhood Roots of Adult Happiness: Five Steps to Help Kids Create and Sustain Lifelong Joy. (Dr. Hallowell deeply appreciates kids' individuality)
Harris, Robie H., and Michael Emberley. It's Perfectly Normal: Changing Bodies, Growing Up, Sex, and Sexual Health.(It's better that the kids get their sex education from you)
Huebner, Dawn, and Bonnie Matthews. What to Do When You Worry Too Much: A Kid's Guide to Overcoming Anxiety. (An anxiety workbook for kids)
Manassis, Katharina. Keys to Parenting Your Anxious Child. (Recommended by Christine's friend Phoebe, a clinical child psychologist)
Kindlon, Dan, and Michael Thompson. Raising Cain: Protecting the Emotional Life of Boys. (For parents of boys)
Wiseman, Rosalind. Queen Bees and Wannabes: Helping Your Daughter Survive Cliques, Gossip, Boyfriends, and the New Realities of Girl World.  (For parents of girls)

Time Management and Productivity
Allen, David. Getting Things Done: The Art of Stress-Free Productivity. (Recommended by our community)
Covey, Stephen R., Merrill, A. Roger, and Merrill, Rebecca R. First Things First. (Values-based approach to time management)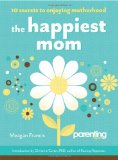 Francis, Meagan. The Happiest Mom: 10 Secrets to Enjoying Motherhood. (So much more than a productivity book! Self care, organization, wise, warm humor…much more.)
FlyLady.net (E-mail based service that helps you develop home routines—with a super-devoted following)
Lifehacker (Tips, tricks, and technology for living better in the digital age; recommended by our community)
ZenHabits (Finding simplicity amid the chaos of daily life)
Calendars and Planners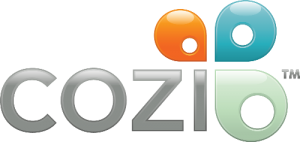 Cozi (Shared family calendar)
Franklin Planner (The organizer that propelled Christine's productivity to new heights in college)
Buttoned Up (Well-designed productivity and storage tools)
MomAgenda (Day planner oriented toward mothers' schedules)
Moleskine (Asha's favorite notebook for doodling and journaling)
Dropbox (File sharing so you can have your to-do list handy at all times)
Evernote (Virtual bulletin board)
Google Calendar (Free online calendar)
Orchestra (To-do lists and more)
Things for iPhone (Asha's favorite to-do list app)

Organization and Decluttering
Leeds, Regina, and Francis, Meagan. One Year to an Organized Life with Baby: From Pregnancy to Parenthood, the Week-by-Week Guide to Getting Ready for Baby and Keeping Your Family Organized. (Step-by-step organization)
Oxenrider, Tsh. Organized Simplicity: The Clutter-Free Approach to Intentional Living. (Practical guide to simple living)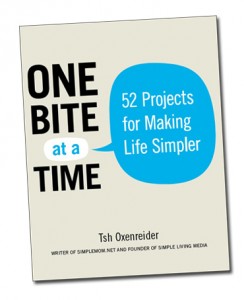 Oxenrider, Tsh. One Bite at a Time: 52 Projects for Making Life Simpler. (Inspiring, action-oriented ebook)
Walsh, Peter. It's All Too Much: An Easy Plan For Living A Richer Life With Less Stuff. (Less stuff! We agree.)
Catalog Choice (Reduce junk mail)
Craigslist (Buy, sell, list stuff for free)
DonationTown (Free donation pickup)
Ebay (Good for selling higher value items that are worth shipping)
Freecycle.org (Find free stuff, give away stuff for free)
Goodwill Industries International (Make a difference through donation)
Mabel's Labels (Personalized labels for everything)
MomAdvice (Organizing, frugal living, and more)
Peace. Love. Swap. (Swap events)
SwapMamas (Baby goods swap site)
The Swapaholics (Swap events)

Rentals/Outsourcing
Airbnb (Vacation rental)
Amazon (Bulk buying deals; many in our community recommend the Amazon Mom Subscribe & Save diaper and wipe delivery service)
Care.com (Child care services, as well as help for adults/seniors, pets, home)
Diapers.com (Lightning-fast diaper delivery)
Drugstore.com (Save yourself another errand)
Merry Maids (Housecleaning services)
Netflix (Movie rental)
Rent the Runway (Cocktail dress rental)
Sittercity (Child care)
TaskRabbit (Errand services)
Yelp (Local services search engine/review platform)
Zipcar and Car2Go (Car sharing)

Money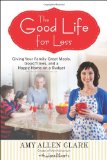 Clark, Amy Allen, and Murphy, Jana. The Good Life for Less: Giving Your Family Great Meals, Good Times, and a Happy Home on a Budget. (Positive, practical, frugal tips)
Greenslate, Christopher, Kerri Leonard. On a Dollar a Day. (Get inspired to eat for a lot less)
Quinn, Jane Bryant. Making the Most of Your Money Now. (It's thick but readable, and tells you everything you need to know about your entire financial picture; in fact, if you read this single book, you've got pretty much all you need to know)
Ramsey, Dave. The Total Money Makeover. (We haven't read it ourselves, but many of our community members rave about Dave Ramsey's work)
Tyson, Eric. Personal Finance for Dummies. (Surprisingly useful intro to the fundamentals)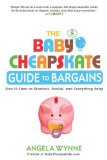 Wynne, Angela. The Baby Cheapskate Guide to Bargains: How to Save on Blankets, Bottles and Everything Baby. (Fantastic resource for saving money on baby gear.)
Baby Cheapskate (Save money on baby gear)
Budgets Are $exy (Make budgeting fun…and apparently sexy!)
Get Rich Slowly (Smart personal finance)
NAPFA (National Association of Personal Financial Advisors; good place to find local referrals)
The Centsible Life (Where motherhood and money meet)
The Simple Dollar (Practical money-saving advice)
WiseBread (Active community conversation about saving money)
ImpulseSave (Savings tool)
KiddyBank (iPhone app for allowance tracking)
Mint.com (Financial tracking)
SmartyPig (Savings tool)

Play
Buchanan, Andrea J., and Miriam Peskowitz. The Daring Book for Girls. (Essential girlhood skills)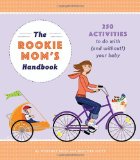 Flett, Heather Gibbs, and Whitney Moss. The Rookie Mom's Handbook. (Activities to do with and without your new baby)
Iggulden, Conn, and Iggulden, Hal. The Dangerous Book for Boys. (Essential boyhood skills)
Jacobs, Meredith, and Jacobs, Sofie. Just Between Us: A No-Stress, No-Rules Journal for Girls and their Moms. (A wonderful way to inspire communication between mother and daughter; we hope they come out with a version for boys, or a general parent/child version!)
King, Bart. The Big Book of Boy Stuff and The Big Book of Girl Stuff. (Fun playtime inspiration; pretty much anything by Bart King will spark kids' imaginations)
Design Mom (Creative ideas for kids and parents alike)
Spoonful (Crafts, recipes, and other inspiration)
LetsPlay.com (Inspiring families outdoors, building playgrounds across the country)
Make and Takes (Craft ideas for kids)
National Wildlife Federation Kids(The National Wildlife Federation's resource hub to inspire outdoor exploration)
Rookie Moms (Go-to destination if you're new on the parenting block)
Education and School
Llewellyn, Grace, and Silver, Amy. Guerrilla Learning: How to Give Your Kids a Real Education with or without School. (Thought-provoking book about education and learning)
Penn, Audrey, Harper, Ruth E., and Leak, Nancy M. The Kissing Hand. (A children's book to help with the transition to school)
Khan Academy (Mindblowing collection of online lectures)
Food
Bittman, Mark. How to Cook Everything.(Easy, modern basic reference)
Goldfarb, Aviva. The Six O'Clock Scramble. (Asha's go-to weeknight cookbook)
Knight, Karin, and Ruggiero, Tina. The Best Homemade Baby Food on the Planet. (Cookbook for those who dig making baby food)
Madison, Deborah. Vegetarian Cooking for Everyone. (Recommended by @StarryBrook as a great resource for vegetarian meals)
Oliver, Jamie. Jamie's Food Revolution. (Simple food, well prepared, great guy)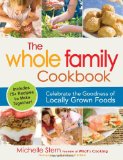 Stern, Michelle. The Whole Family Cookbook : Celebrate the Goodness of Locally Grown Foods. (Family-friendly meals with a local foods focus)
Waters, Alice. The Art of Simple Food. (One of the original simple food gourmets)
FreshDirect (Grocery delivery – New York area)
PeaPod (Grocery delivery in selected cities)
Netgrocer.com (Grocery delivery)
GroceryIQ (Grocery list tool recommended by our community)
Relish (Healthy recipe database)
The Pioneer Woman Cooks (Amazing recipes, photography, and storytelling)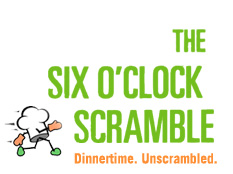 The Six O'Clock Scramble (Family-friendly menu planning service)
This Week For Dinner (Weekly menu inspiration)
What's Cooking with Kids (Certified green mobile cooking school)
Celebrations and Special Occasions
Seo, Danny, and Levy, Jennifer. Simply Green Giving: Create Beautiful and Organic Wrappings, Tags, and Gifts from Everyday Materials. (Recommended by Melissa Massello of Shoestring Magazine)
Seo, Danny. Simply Green Parties: Simple and Resourceful Ideas for Throwing the Perfect Celebration, Event, or Get-Together.
Birthdays Without Pressure. University of Minnesota Department of Family Social Science. (Resources for celebrating birthdays without all the baggage)
Etsy (If you're going to give a gift, try searching local and supporting indie)
Evite (Paperless invitation service)
Paperless Post (Paperless invitation service)
HelenJane.com (Gracious, generous entertaining)
iGive.com (Shop for good, recommended by Isabel Kallman of AlphaMom.com)
Toys for Tots (Donate to kids in need)

Travel
Delicious Baby (Making travel with kids fun)
Mother of all Trips (Family travel tips and reflections)
OneBag (Tips for traveling light)
Packing Pro (List-making app recommended by our friends at Cool Mom Tech)
TravelsWithBaby.com (Guidebooks and tips)
WeJustGotBack.com (Family travel advice)
MiniTime.com (reviews of kid-friendly vacations and hotels)

Lifestyle and Self-Care
Brown, Brené. The Gifts of Imperfection: Let Go of Who You Think You're Supposed to Be and Embrace Who You Are. (Wise advice about knowing yourself)
Chapman, C. C. Amazing Things Will Happen: A Real World Guide on Achieving Success and Happiness. (All-around great person shares his most important lessons learned)
Clark, Tracey. Elevate the Everyday. (Learn how to take awesome pictures)
McDowell, Dimity and Sarah Bowen Shea. Run Like a Mother: How to Get Moving–and Not Lose Your Family, Job, or Sanity. (Down-to-earth running inspiration for parents)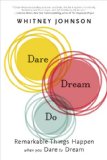 Johnson, Whitney. Dare, Dream, Do: Remarkable Things Happen When You Dare to Dream. (How to find and follow your dreams)
Rubin, Gretchen. The Happiness Project. (We all deserve happiness!)
Rubin, Gretchen. Happier at Home. (We especially deserve happiness at home.)
Walrond, Karen. The Beauty of Different. (Reminder that you're uncommonly beautiful)
Real Simple. (Lifestyle magazine including everyday simplicity tips and tricks)
Cool Mom Picks (Shopping site with a happy focus on indie/mom-owned businesses)
Design For Minikind & Design For Mankind (Exploration of lovely design for kids and adults)
Everyday Treats (The art of living well every day)
Go Mighty (Inspiration to live a better life)
DailyMile (Get social with your fitness tracking)
MyFitnessPal (A food/fitness tracking app to help you become more mindful of calories going in and out)
Petit Elefant (Lifestyle blog replete with easy DIY beauty recipes)
Postpartum Progress (Postpartum depression support and community)
Seeing The Everyday (An online magazine about everyday wonders)
Shoestring Magazine (The best of budget living)
Simple Lovely (Truly simple and lovely picks)
Whoorl (Down to earth beauty and style)
Working Closet (Everyday, minimalist fashion)